"This is a gorgeous record, so don't let the language gap keep you from enjoying this. No better time than now to expand your horizons. Recommendation: Mandatory listening, as far as I'm concerned." – If It's Too Loud
Hansan is a Swedish / German folk duo with roots in Folk and Jazz. Hansan blends lush haunting vocals with layers of intricate cello arrangements.
Hansan captures the Swedish melancholy like few others. Although all the songs on the debut album "Nattflykt" are self-composed, they will make you think of everything from Jazz to old traditional folk songs. Hansan draw inspiration from the raging seas and the Swedish magical forests, but also covers more difficult subjects such as the me-too movement (Hej Då) and immigration (Sjung Min Lilla Näktergal).
First single Du Du Du, a song about break-up and independence, is released January 19th.
To make a whole album varied and exciting with just vocals and cello as the only components, Hansan has experimented with cross-border arrangements and chord changes that pick elements from both classical chamber music to jazzy grooves. A fifth string on the cello increases the depth of the soundscape and gives it an extra character of bass, and the different layers convey the feeling of an entire orchestra.
Modern yet traditional, light yet heavy – Hansan makes their own niche in Nordic Folk Music.
---
Svenska:
Hansan är en ny Svensk-Tysk duo med sina rötter i Folkmusik och Jazz. Tankfulla texter på svenska bärs fram av intrikata cello-arrangemang framförda på en fem- strängad cello. Hansan fångar det svenska svårmodet som få andra. Trots att alla låtarna på debutskivan "Nattflykt" är egenkomponerade drar de tankarna till allt från Monica Zetterlund till traditionella folkvisor. Hansan hämtar sin inspiration från havet och de svenska trollskogarna, men behandlar också svårare ämnen såsom me-too (Hej Då) och immigration (Sjung Min Lilla Näktergal).

För att göra en hel skiva varierad och spännande med bara sång och cello som
de enda komponenterna har Hansan experimenterat med gränsöverskridande arrangemang och ackordväxlingar som plockar element från såväl klassisk kammar- musik till jazziga grooves. En femte sträng på cellon ökar djupet i ljudbilden och ger en extra karaktär av bas, och de olika lagren förmedlar känslan av en hel orkester.

Jazzigare än Melissa Horn, poppigare än Triakel – hittar Hansan sin egen nisch på den svenska folkmusik-scenen.
---
Deutsch:
Hansan ist ein schwedisch / deutsches Folk-Duo, dessen Wurzeln im Folk und Jazz liegen. Die Mischung aus üppigem, eindringlichen Gesang mit vielschichtigen Cello-Arrangements spiegelt in seiner ungewöhnlichen Besetzung die schwedische Melancholie.
Obwohl alle Songs auf dem Debütalbum "Nattflykt" eigene Kompositionen sind, lassen sich immer wieder Einflüsse von Jazz bis hin zu alten traditionellen Volks- liedern entdecken. Hansan lässt sich von tobenden Meeren und schwedischen Zauberwäldern inspirieren, behandelt aber auch schwierigere Themen wie die me-too-Bewegung (Hej Då) und die Einwanderung (Sjung Min Lilla Näktergal).

Um ein ganzes Album, das nur aus Gesang und Cello besteht, abwechslungsreich und aufregend zu gestalten, hat Hansan mit außergewöhnlichen Arrangements und Akkordwechseln experimentiert, die Elemente von klassischer Kammermusik bis hin zu jazzigen Grooves enthalten. Eine fünfte Cellosaite verleiht der Klanglands- chaft hierbei zusätzliche Tiefe.

Modern und doch traditionell, leicht und doch schwer – Hansan kreiert seine eigene Nische in der nordischen Folkmusik.
---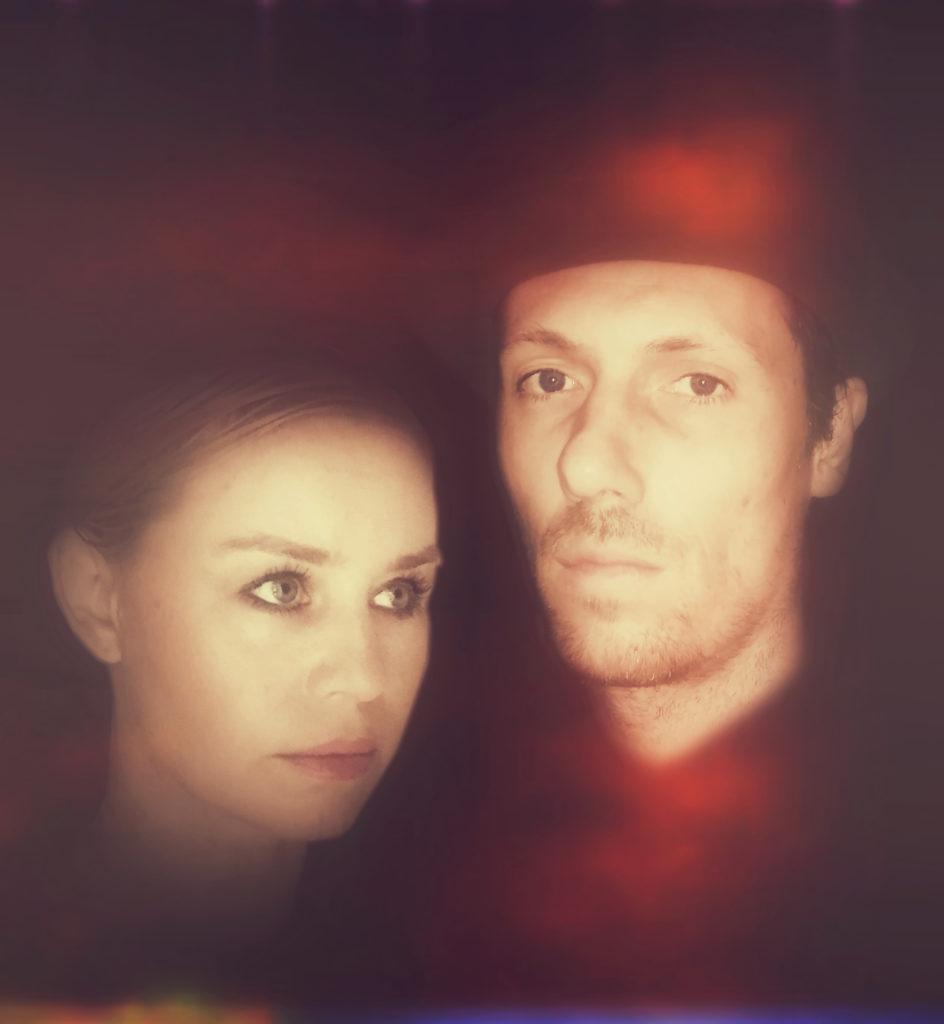 ---